Driving Content Marketing Strategies with Social Listening and Analytics | Content 360 Singapore 2017
Content marketing strategies are all about connecting with your audience with compelling stories and great distribution plans.
At the annual Content 360 Singapore conference, our General Manager APAC, Stephen Dale and Customer Success Director APAC, Olivier Girard shared how content marketing strategies can be optimised with social media listening and analytics.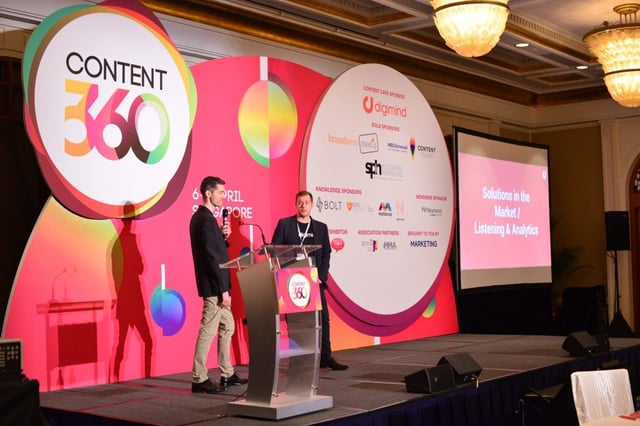 With social media growing beyond a mere platform for communicating and publishing content, to an invaluable source of information for market research and assessing content performance, social media listening and analytics are no longer a nice-to-have, but an essential part of creating data driven content marketing strategies.
But first - why create content?
Lead generation

: Brands can create and distribute content on various platforms to not only engage their audience, but also move them into purchasing.

Crisis management

: The best way to win your customers back after a PR crisis is to demonstrate your actions and policies post crisis. Brands can amplify this by creating a message that both describes this action, as well as conveys a sincere tone.

Branding

: Brands can connect with their audience by creating content that is relevant to current trends.

Talent acquisition

: Recruiters can tell a compelling story about the brand - and the team behind it - to attract the best talent in the industry.
Defining social media listening and analytics
Listening

: Collection of public mentions across a variety of websites and social media channels to provide insights to topics such as online reputation, crisis management and content creation. This is mainly looking at earned media data.

Analytics

: Monitoring owned media channels to see how much content a brand creates, which content type and channels harvest the highest engagement rates and how this impacts the size of their communities.
Creating your listening strategy
There are a number of ways to find content ideas using the data you collect on social media. When creating your social listening strategy, it helps to begin with these questions:

What is trending around our brand, competitors, and industry?

When are these conversations spiking?

Which platforms and cities are the most conversations occurring? Where are the target audience views concentrated?

Who are the key influencers leading these conversations? Are there any local communities I can engage to communicate my brand's message? How are they connected and how can my brand leverage those relationships?

How is social media speaking about my brand, competitors and industry?
With social listening, marketers can discover trending discussions and consumer generated hashtags around their brand. Data can be classified in pre-defined categories and personalised tags, such as price, product features, services offered, and customer feedback for further and quicker analysis.
Creating your analytics strategy
When analysing your content's performance, don't just look at yourself. Consider the top and worst performing content of your competitors as well:
Which content earned the most interactions?

Which channel was the most engaging in a specific period?

What was the quality of interactions earned? For example, was your Facebook post truly engaging, or was it hijacked by customer complaints?
How to create a content strategy report
Always keep the end goal in mind and back up your strategy report with data driven insights such as:
Market insight: Analyse your market and competitors

Audience insight: Understand your target audience

Content insight: Identify what's the right content for the right audience at the right time
Marketers can also analyse these aspects of their content strategy:
Content format: Editorial, video, sponsored content, partnered content

Content calendar: Frequency and time of content posted

Content distribution: Channels, localisation, devices on which content was consumed, and target audience
What KPIs should I include in my report?
Audience and mentions trend

Trending topics

Media reach

Associated hashtags

Earned vs owned media

Top influencers

Content sentiment

Community growth

Top and worst performing content: Which content earned the most impressions, interactions or conversion? Which content earned the least?
How can I determine the success of my content marketing strategies?
Reach

Longevity

Interaction rates

Sentiment

Key influencer discussions
Above all, marketers should tailor each report to each audience, as well as tell a story about the data that they're sharing.
Ready to align your content marketing strategies with real business KPIs? Get our top 20 KPIs playbook to go.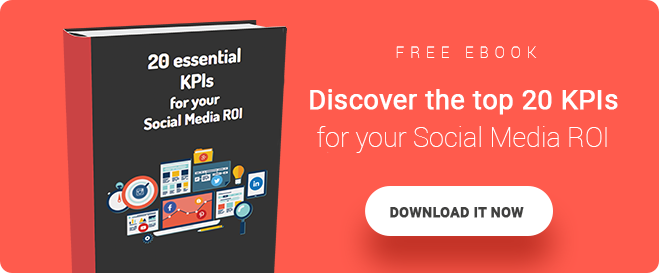 I'm a marketer by day and a writer and content creator by night. At Digimind, I oversee content and events for the Asia Pacific market. AMA about social media!