Future Proofing the Role of Marketers | CMO Innovation Summit Singapore 2017
As leveraging micro-moments to provide individualised, on-demand experiences becomes key to converting customers, how can Chief Marketing Officers (CMOs) lead their organisations on the path to digital transformation and future-proof the role of marketers?
At the CMO Innovation Summit Singapore 2017, marketing decision makers from Singapore discussed current and upcoming trends in the marketing industry, necessary skills for this era, and data needs necessary in achieving overall business goals.
Our General Manager APAC, Stephen Dale was also there to share his insights on fuelling digital transformation with digital intelligence!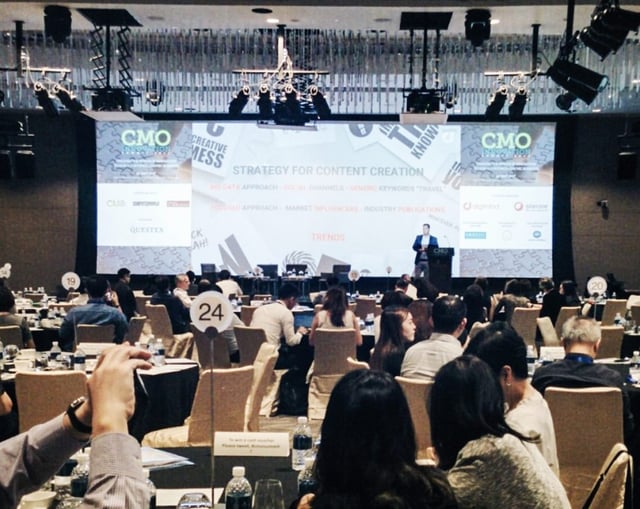 Read our tips for driving transformation across departments.
In summary:
The role of CMOs are getting larger and are beginning to encompass the domain of customer experience.

The top marketing technology investments this year include: j

ourney analytics, content marketing, voice of customer, social engagement & location intelligence.

The marketing funnel is no longer a funnel; customers come in anywhere, not just at the top.

Business strategies can be optimised with a better knowledge of the industry around the organisation.

When tracking and reporting KPIs, understand your internal audience and focus on the right sets of data. Don't forget to add your own insights! That's how you turn data into information, and information into insights.

Success metrics are not a one-size-fits-all solution; what works for one brand might not for another. Figure out what's best for the business based on the company's objectives.

No matter how well thought out your online customer experience is, the offline experience has to be on par. Keep it consistent!
Trending Topics at CMO Innovation Summit Singapore
Looking at our Key Concepts Map on Digimind Social, "customers", "data", and "technology" were the top subjects for delegates.
Top Influencers at CMO Innovation Summit Singapore
The rain certainly did not dampen the mood to learn, as delegates got active on Twitter between 9am and 12pm (must be the coffee).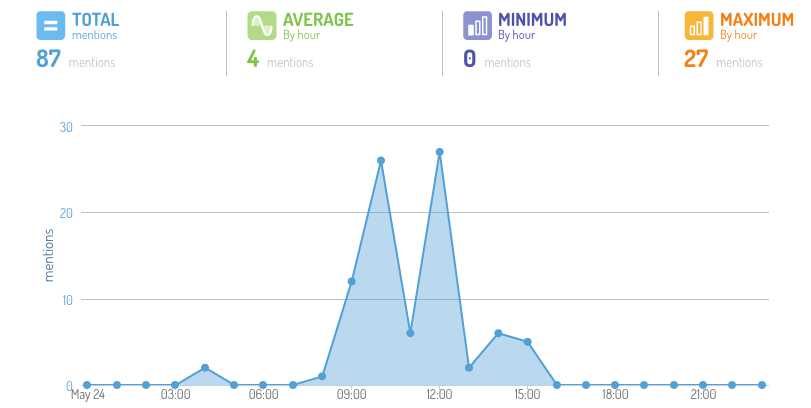 Here's a look at who led the #CMOISummit conversations on social - kudos to Jackson Sim, Dinesh Subramaniam and John Sinke!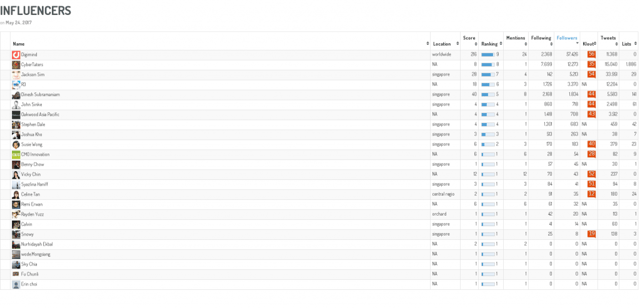 Ready to keep up with the times and transform your digital marketing strategies? Get our Top KPIs eBook to go: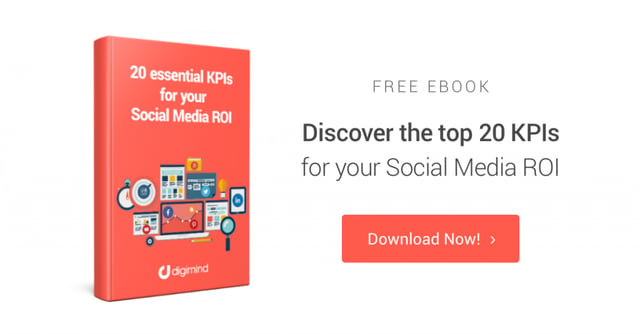 Melissa is a digital advocate who loves diving into the latest trends in digital and social media. Since joining Digimind's marketing team in 2015, she has written studies for over 15 industries in Asia Pacific. When she is not telling stories about data, Melissa can be found exploring her favourite cafes and hangouts on Instagram @chuepachups.