The What, Who and When on Social Media at #CSMNY '16
The Corporate Social Media Summit in NYC brought together a pool of like-minded Social Media experts from top brands and corporations including Coca-Cola, Twitter, The Wall Street Journal and Ebay. The event had everyone excitedly sharing insightful knowledge on how to really optimize social media for business, covering topics such as customer service, personalization, customer engagement and tips for both B2B and B2C on social media. We were also treated to case-studies from top brands such as 'Getting "Real" - How NBC Universal's BravoTV uses a Multi-Tiered Social Strategy To Drive Ratings, Online Interest and Audiences' and 'How Coca-Cola uses social to build a personal connection, and achieve deeper, more meaningful relationships'.
The event took place from June 20 - 21, and using Digimind Social we captured the conversations and responses taking place in the social-sphere to find the hottest topics, top influencers and gain real-time insights and reactions. So with all this data captured we bring you the real buzz behind the event.
Hot Topics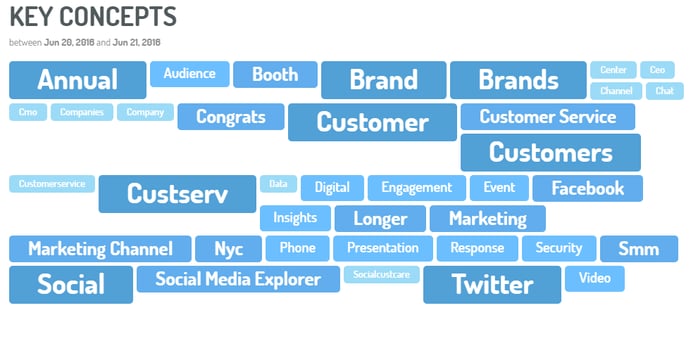 Twitter became the top topic of discussion, hailing to the captivating case study by Jeff Lesser of Twitter on 'How Twitter plans to become the best place to serve your customers'. Other hot topics included Customer service, brands, engagement and social media marketing.
Online Discussion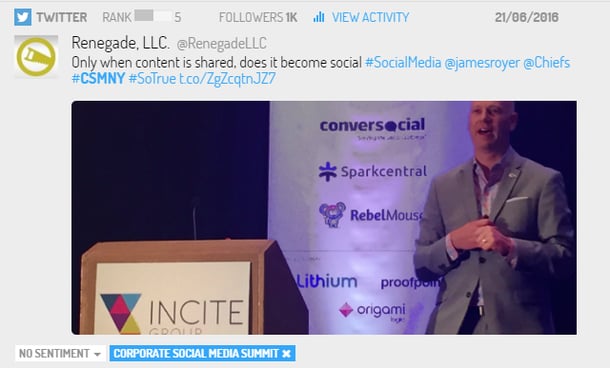 Top Influencers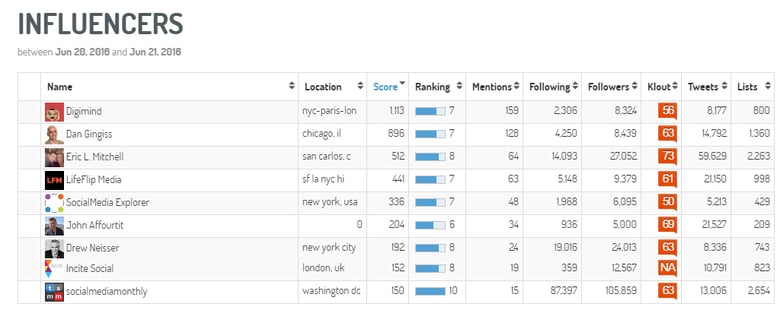 Dan Gingiss raced to glory heading the leaderboard to be crowned top influencer for his abundant Tweeting. Eric L.Mitchell and LifeFlip Media followed behind with their daily Tweets across the event. All influencers and attendees contributed to the success of the summit, harnessing and proving the power of social media, the subject we were all there to champion.
When did the conversation peak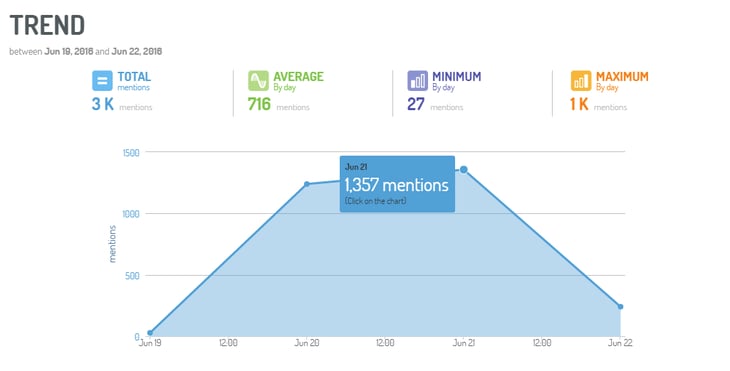 Around 3000 Mentions appear across social channels, mainly on Twitter, over the 2 days highlighting the impact of the event and the stir it caused amongst the attendees. The peak came during the morning of the second day of the event reaching 1,357 mentions.
Overall the event proved to be a sterling success, with everyone walking away with their heads bursting with new wisdom, ready to tackle anything social media might throw at us. Until next year.
Marketing Manager @digimindci. Passionate about big data & social marketing. Photography, music and hiking lover