Establishing Digital Marketing KPIs | AfterWork Singapore April 2017
With the focus shifting from vanity metrics to real business opportunities that a digital team can deliver, setting realistic and measurable digital KPIs is gaining more importance. How can marketers prove their ROI by associating actions and campaigns with the right insights and KPIs in the marketing funnel?

40 high level marketers from Singapore's leading brands and agencies, including Novus, Ogilvy & Mather, Samsung and more gathered for an intimate evening of drinks, networking and insights featuring guest speaker Avtar Ram Singh, Head of Social at Publicis Singapore.
Speaking on the state of digital marketing in APAC, Avtar shared the key challenges of synthesising in-house teams and agencies, and how to overcome them by aligning marketing activities with overall business objectives.
https://youtu.be/xHknbcM07Kk
The Digital Marketing Landscape in 2017
According to a 2016 study conducted by Neustar and Forrester Consulting, 51% of North American marketers surveyed viewed measuring the effectiveness of marketing in achieving financially driven goals a top priority.

Marketers in SEA are the least confident of the marketing strategies they've laid out.

Generating traffic and leads remains the top priority for marketers across all regions (NAM, ANZ, SEA, LATAM and EMEA).

Social media marketing spend will command the highest increase in spend in 2017, according to EConsultancy and Abobe.
While marketers are making a conscious effort to move toward more measurable marketing, everyone in the network - CMO, marketing director, marketing manager and agencies alike - needs to be clear on what part they are playing in achieving the business' KPIs.
So How Can Marketers Better Set Their KPIs?
Identify the business goals that you're looking to hit through your marketing and measure the metrics specific to these goals.

Figure out what makes the KPI work; identify the supporting and driving metrics.

Construct a framework that works for you. Then expand on it.

Optimise your budget by associating a cost to each metric.
Four Final Rules
Focus on the critical few, and not the trivial many.

If you can't impact a metric, it should not be your KPI.

Steer away from layered and complex KPIs.

If you're falling behind on a KPI, flag it early.
Thanks to our amazing guests and guest speaker for making #AfterWorkSG a night to remember! See you at the next #AfterWorkSG event - and in the meantime, do tag yourselves on our AfterWork photo gallery.
Ready to optimise your digital marketing KPIs for 2017? Get your 20 KPIs playbook to go!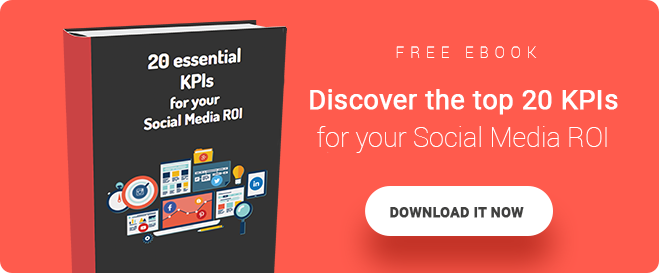 Melissa is a digital advocate who loves diving into the latest trends in digital and social media. Since joining Digimind's marketing team in 2015, she has written studies for over 15 industries in Asia Pacific. When she is not telling stories about data, Melissa can be found exploring her favourite cafes and hangouts on Instagram @chuepachups.