5 Reasons Why You Need to Market on Pinterest
Pinterest is now the 3rd most popular social network in the United States in terms of traffic, currently accumulating 70 million users! If you needed any, here are 5 reasons why establishing a Pinterest presence should become a top priority for your business
1. Shoppers referred by Pinterest are 10% more likely to make a purchase than visitors who arrive from other social networks, including Facebook and Twitter. They will also spend 10% more on average.
2. 70% of brand engagement on Pinterest is driven by users, not brands, and 70% of users go on Pinterest to get information on what to buy. As a result, marketing on Pinterest is more organic, in comparison to advertising on other platforms. Both marketers and users become curators of content, reducing traditional barriers in communication between the two.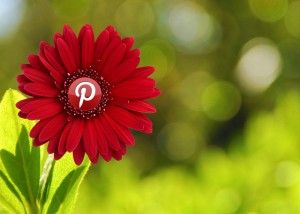 3. Pins related to trending topics see an average of 94% increase in click-through rate. Users on Pinterest are in product-discovery mode, making them more likely to access content from ads. This means boosted site traffic, better campaign performance, and of course, sales.
4. 47% of US online shoppers bought something as the result of a Pinterest recommendation, reflecting a level of consumer trust that exceeds both Facebook and Twitter.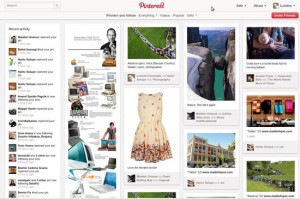 5. Eight of Pinterest's top 10 retail brands prominently displayed a "Pin It" button, and brands like Ikea and Target generated nearly 1 million shares (aka pins and repins) from their website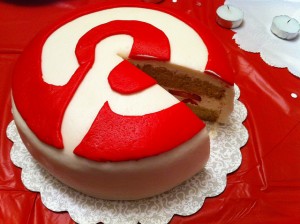 Convinced but don't know where to start? Here are a few tips to get you Pinning:
Set up your brand page and account. Make sure your profile is named after the company. Don't forget to link your website.
Connect your account with your Facebook and Twitter Pages. This will automatically add the social media icons on your page, and help you gain followers.
Pin away, and Pin often! The idea here is to gather up great content, and maximize your exposure and engagement.
Categorize your Pins into boards with interesting titles. You want to create a unique page that offers great content, and embodies your brand.
Interact with the community: Like, Pin, Repin, comment, and do it again!
Showcase your products, but don't over-promote. Pin from a variety of sources.
You can pin on the go! Get the mobile app.
When uploading your own pictures, add a good description. This will stay with the picture as it make its rounds across the platform.
Happy Pinning!
Sources:
WayFair, DigiDay, Pinerly, DMR, Business2Community, copyblogger
Marketing Manager @digimindci. Passionate about big data & social marketing. Photography, music and hiking lover