Big Data's impact on Human Resources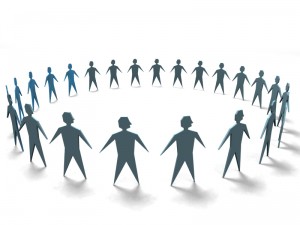 Big Data is fast becoming a vital component of the modern HR toolkit and the advantages go far beyond the ability to identify the brightest and the best talent. By embracing the potential of big data HR professionals can benefit from predictive insights on marketplace developments, employee retention and risk management to enhance the strategic value of the HR department and improve the overall efficiency of the HR function.
Knowing how to collect, analyze and interpret large volumes of unstructured data also assists in better decision-making as well as helping HR directors stay informed of competitors' global hiring and firing activities. It also allows HR professionals keep track of outsourcing activities among industry peers and monitor changes in competitors' recruitment trends. For job seekers, social media sites such as as LinkedIn and Twitter provide real-time access to new job opportunities and facilitate word of mouth recruitment, while recruiters are increasingly using social media sites to fill job vacancies and vet candidates.
Staying on top of all this data requires an automated system to monitor and extract relevant information so that HR teams are alerted in real-time when a competitor posts a job vacancy or makes a high profile appointment anywhere in the world. Having ready access to other information such as employment statistics, job forecasts, wages, and demographics promotes a deeper understanding of employment trends and labour market conditions, resulting in better informed decision-making.
The ability to assess the impact of your HR strategy by analyzing employee attrition rates as well as being able to benchmark compensation levels with competitors is made possible by collecting and analyzing data from an unlimited number of web sources. The feedback from this data can also identify human resource and training needs to meet the current and future requirements of your organization.
The race to adopt a more data-driven approach to workforce planning and HR strategy is largely driven by a demand for improvements and efficiencies in the following areas:
Talent acquisition and workforce planning
Professional Development
Employer brand reputation
Benchmarking compensation and benefits with competitors
Employee satisfaction and engagement
Risk Management
The road to 360-degree HR management is a challenging one in today's constantly changing labor market, but by harnessing the power of big data analytics it's possible to bring about significant results. Big data is helping HR departments to become more effective and efficient, provide more knowledgeable insights and do more with less in order to better deliver on its strategic aims.
Marketing Manager @digimindci. Passionate about big data & social marketing. Photography, music and hiking lover